About Carrick-on-Shannon Chamber
Message from Gerry Faughnan Chamber President 2015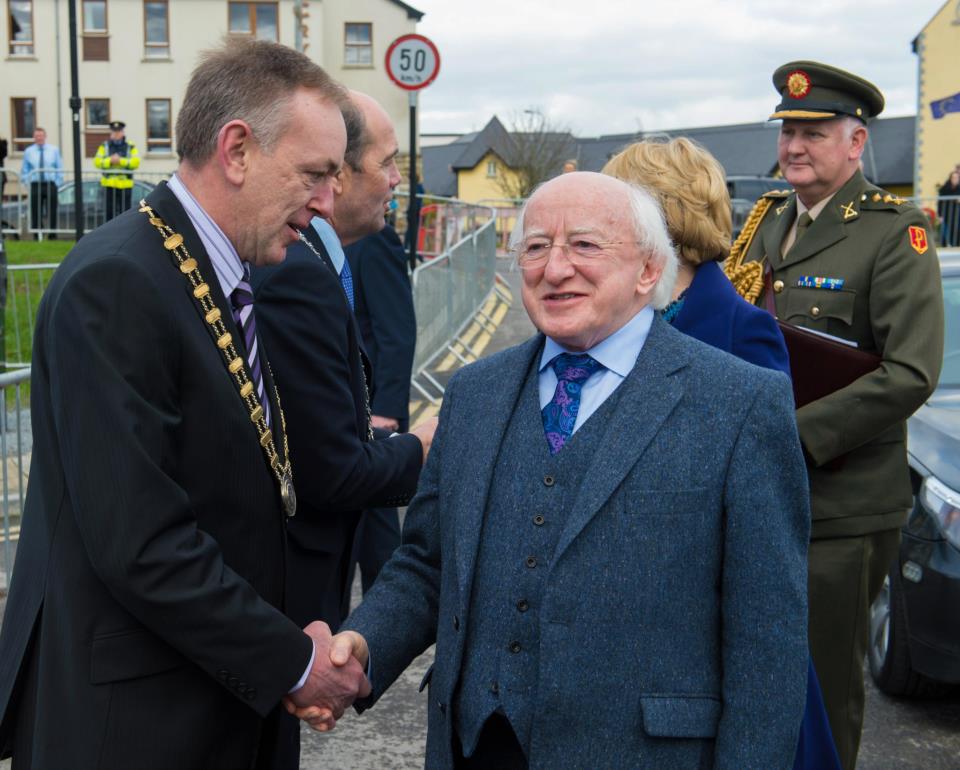 "Carrick-on-Shannon has grown both in population and prestige over the last number of years and is a tremendous place to live and work. Our membership comprises all major industries and service companies within the general area of Carrick-on-Shannon. We need your continual support to ensure a proactive progressive chamber for Carrick-on-Shannon and its surrounding areas.
Chamber History
Founded in 1966 Carrick-on-Shannon Chamber of Commerce has been to the forefront in lobbying on behalf of its members, whether it is attracting more tourism; upgrading the rail line, rural renewal, tax designation or decentralisation issues. Carrick-on-Shannon Chamber is a leading business organisation; it thrives on providing a business support network and promoting the economic prosperity of Carrick-on-Shannon and its surrounding areas. It aims to act as a public voice on behalf of the business community on items of local or national interest affecting Carrick on Shannon.
One of the first initiatives the Chamber undertook since 1966 was lobbying successfully for the establishment of the marina in Carrick-on-Shannon. Thanks to these devoted individuals, Carrick is now acknowledged as the "Inland Boating Capital of Ireland". In the 1970's and 80's the Chamber operated on very limited physical and financial resources. They focused ongoing efforts to sustain existing economic viability of Carrick when Telephonist was relocated to Sligo. The chamber focus then shifted onto developing a tourism industry for Carrick and its surrounding areas. Heavy promotion was carried out promoting Carrick as a tourist destination to the Irish, American and Continental markets. In the 1990's key initiatives undertaken were branding Carrick-on-Shannon as a destination itself. Extensive promotion was undertaken to show Carrick as a progressive centre for business & industry. The chamber marketed Carrick as a retail centre of the West. The chamber was heavily involved in upgrading the main line Rail Services (Dublin/Sligo) line, affiliating itself to the Chamber of Commerce of Ireland and lobbying the IDA, Enterprise Ireland and local authority to instil a sense of Carrick's "coming of age".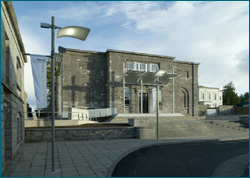 The chamber was also instrumental in bringing Masonite to Carrick.
We were involved in lobbying to save the old Court House from demolition which has successfully been reopened as The Dock which is an Art/Exhibition Gallery & Recital Hall.
– Launching our flagship www.MyCarrick project.
– Lobbying on inward investment.
– Promoter of the Business Text Alert Scheme.
– Hosted a stage of the An Post Ras.
– Provide admin support for the Carrick Night time Ambassador Scheme.
– Hosted separate visits by the ambassadors of the US, Canada and Mexico.
– Organise the Town Centre Christmas Lights and associated Promotions.
– Organise the St Patrick's Day Parade.
– Support Carrick's Fairtrade Group.
– Assist where we can many events locally, including Carrick Carnival.
– Supported the start up of Carrick Water Music Festival
– Nominated Carrick to RTE's as the Today Show Town of the Month – achieved.
– We maintain a good working relationship with both of the local authorities,   Gardai and local organisations.