VistaMed is a leading provider of Design and Manufacturing services of minimally invasive medical devices. Operating from two facilities, Rooskey dedicated to extrusion with the main facility in Carrick-on-Shannon focusing on catheter design and manufacturing.
VistaMed currently operates from over 80,000square feet of manufacturing space with over 300 employees. All manufacturing is carried out in controlled clean room conditions in order to meet the stringent cleanliness standards of the medical device industry.
VistaMed prides itself on providing innovative solutions to complex medical device challenges.VistaMed has the expertise to take your medical device from concept to production on time and within budget together with offering a comprehensive technical files and fully validated processes.
A short history 
Started in Rooskey 1999 – medical grade extruded tubing – 12,000 sq/ft plant.
2004 certified to ISO 13485 – Medical Devices Quality System Regulation.
2006 moved to new facility in Carrick-on-Shannon – IDA Business and Technology Park – 30,000 sq/ft plant – contract assembly of medical devices – including 6,000 sq/ft ISO class 7 cleanroom.
2010 added second cleanroom for manufacturing – 4,000 sq/ft – ISO Class 7 cleanroom.
2014 opened expansion of building 2 at the carrick site – 35,000 sq/ft – including 12,500 ISO Class 7 & 8 cleanroom, warehousing and office area.
What we produce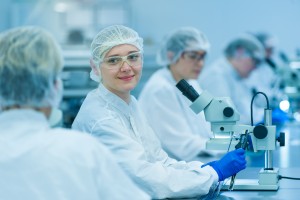 Extrusion of medical grade tubing and assembly of Class 1, 2A, 2B and Class 3 medical devices for a global market. Our main focus is on Extrusion, all types of Catheter based devices and delivery systems.
The Work Force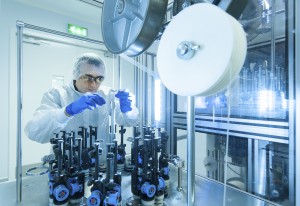 Current headcount is at 313 emloyees, mostly local people with some moving to Carrick area to work at VistaMed. Some senior engineers / managers are travelling from within a 40Km radius.
Expansion Plans
2015 just starting development of building 3 at the Carrick site – 45,000 sq/ft manufacturing & warehousing – including 25,500 ISO Class 7 & 8 cleanrooms
 Carrick on Shannon as a business location 
Only 1hour 45 drive from Dublin – directly on the N/M4 – easy to get to.
Centrally located in the country allows for easy access to all major hubs in Ireland – Dublin, Galway, Sligo, Athlone, Limerick, etc.
Pleasant town
Good hotels
Good restaurants
VistaMed is not really competing for resources with the other Medical device manufacturers from the larger towns/cities – so Carrick works for us.
Good support from Enterprise Irl, IDA and Leitrim Co. Co in regards to growth/expansion of the organisation.
Click here to find out more about Vistamed