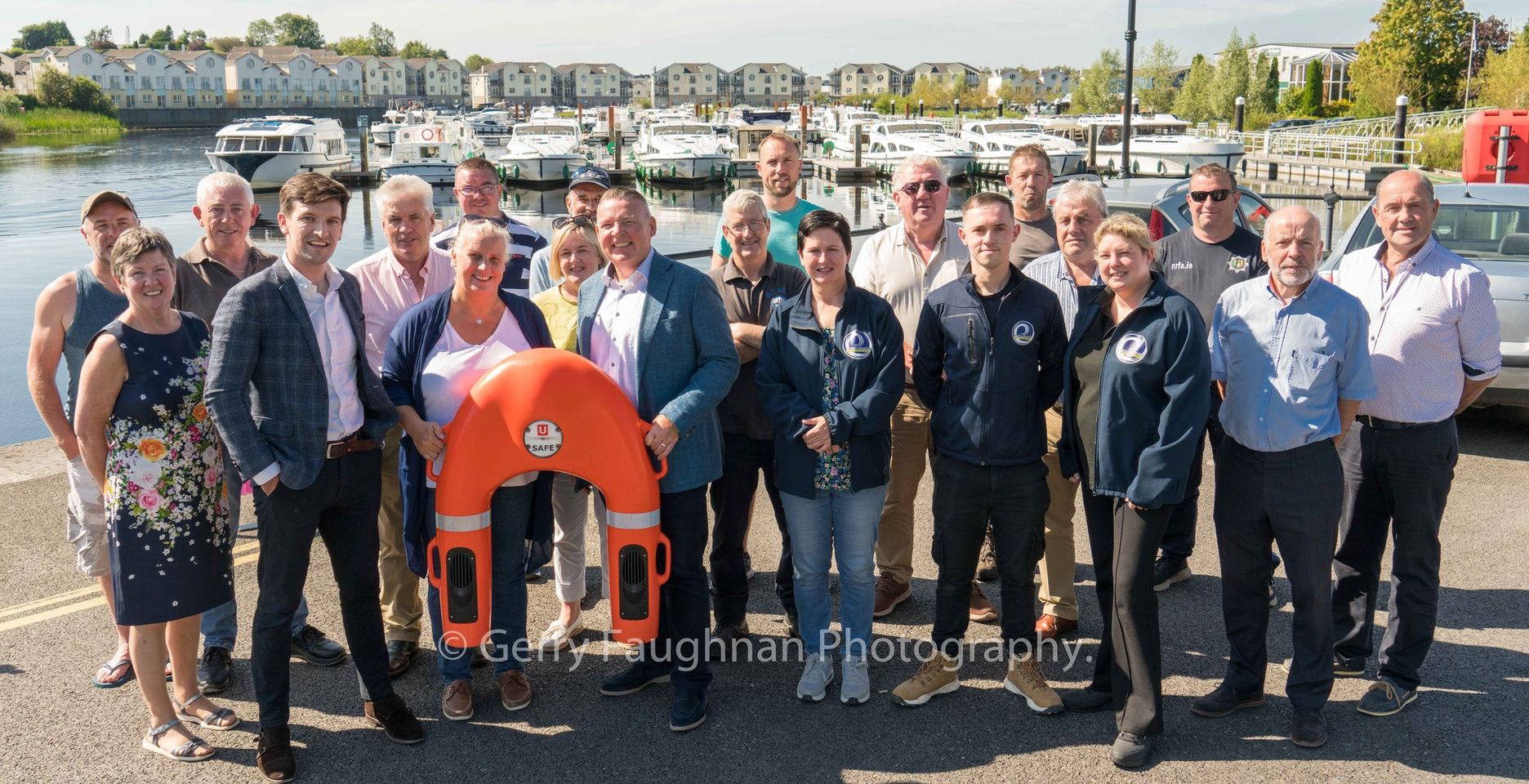 USAFE Life Buoy for Carrick on Shannon-Leitrim Observer News
Posted on : September 21, 2023
More info –
Carrick on Shannon Rapid River Responders are delighted to announce the arrival of our USAFE Life Buoy. This is a remote-controlled life buoy which means that people assist in a rescue without having to enter the water or put themselves at risk. It has a range of 750metres and can travel up to 15km per hour. The life buoy is designed to aid in rescue so you can get to the casualty quickly and keep them buoyant in the water until the rescue services arrive. The buoy can keep several casualties afloat at the same time and could possibly bring one or two people to the shore it can carry up to 200kg and travel around 5km per hour.
Carrick on Shannon Rapid River Responders would like to thank Carrick on Shannon Chamber of Commerce for funding this state-of-the-art piece of equipment which has huge potential to help save lives.
If you would like to know more about the USAFE life buoy or Carrick on Shannon Rapid River Responders, please find us on Facebook or email carrickrrr@outlook.com
Keep an eye on our Facebook page to see regular updates on demonstrations and upcoming training.
Picture by Gerry Faughnan