Nicholas Campbell to lead Carrick Parade
Posted on : March 8, 2016
Nicholas Campbell to lead Carrick Parade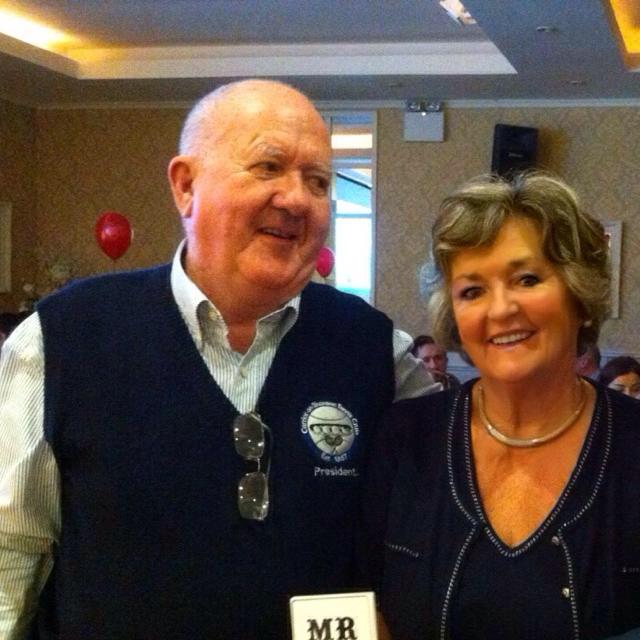 Carrick on Shannon Chamber are hosting the town's St Patrick's Day Parade on Thursday 17th March at 12.45pm.    This year's Grand Marshal Nicholas Campbell will be accompanied by his wife Ann.  They are both proud Carrick natives. Nicholas was in business in Carrick for all his working life and is a founder member of Carrick Chamber.  He served many years as Chamber President but also found time to get involved in many other local organizations such as the original Festival of the Shannon committee in 1964, founder member of Carrick on Shannon Rugby Club in the 80's, the Breffni Players and lifelong involvement with Carrick on Shannon Tennis Club. Please give them a warm Carrick welcome as they pass by.
If you wish to enter a float in our parade please call Monica, Geraldine or David at 071 9622245 or email the Chamber Office at info@carrickonshannon.ie.  Parade entry fees are nominal:  non commercial groups and floats are free. Commercial entries are €30 for the first vehicle and €25 for each subsequent entry. Chamber members get one free entry. Assembly from 12 noon at the Circular Road for floats and vehicles. Marching entries please assemble at the Girls' School, on the old Dublin Road. Parade prizes will be awarded under the following categories
Best Overall Entry – Sponsored by Gannons Eggs and Poultry;
Most Creative Entry – Sponsored by Cox's Pharmacy;   
Best Children's Entry – Sponsored by Mulvey's Kids Kingdom;
Best Youth entry – Sponsored by Carrick Cineplex
Best Club Entry – Sponsored by Supermacs;
Best Window Display –  Sponsored by Gallagher Auctioneers.
Winners will be notified on the Friday after the parade.
Notification was received from the local Garda Síochána  that:
Under no circumstances are sweets or popcorn to be distributed in any manner from moving vehicles or floats. 
The Chamber is asking everyone taking part in the parade to comply with this.